​'A timeless tale of the enduring power of love and understanding' -Better Readng
---
Reviews

War Flower
'War Flower by Aussie author Mary-Anne O'Connor was utterly, heartbreakingly brilliant! Written with compassion, understanding, love and caring, the author has blended the facts of a horrific war with a heart-warming fiction to make War Flower a "real" story' - Brenda, Netgalley
'The story has multiple stories within that wove together in what was an attention grabbing story. Ms O'Connor's third book is heartfelt and full of controversial moments.' -Talking Books

Worth Fighting For
'Worth Fighting For is a well-researched and compelling read. I read the book in one sitting. I simply could not put it down. With beautiful prose and an enthralling storyline, I have no hesitation in recommending this book.'
- Mary Anne Yarde, Blogspot,
http://maryanneyarde.blogspot.com.au/2016/09/bookreview-worth-figting-for-histfic.html
'...the moral and psychological strength of Junie will have readers on her side as she seeks the happiness she deserves,'
​-The Weekly Times, Dec 2016
'If you have an interest in Australian history - especially during the dramatic days before and during WW2; if you love a bit of danger, action and romance in your novels; and if you are looking for a fresh, new voice in Australian fiction, then absolutely give this book a try.'
- A Reader's Heaven
'War-times experiences of Mary-Anne's mother Dorn Best are woven skilfully through the plot...easy to read and well told (Worth Fighting For) will strike a chord with anyone who was a part of the 'golden generation' of Australians who faced the war with courage.'
- Outback Magazine, Oct 2016
​
Gallipoli Street
'As we reflect on the lasting impact of a war that occurred a hundred years ago, Mary-Anne O'Connor brings us a story celebrating the good that can spring from war—love, hope and courage. In the heart-warming and heart-wrenching Gallipoli Street, the lives of three families will be irrevocably altered by the politicians and the powerful who send the nation's youngest and strongest to fight wars on their behalves. Some will never return from the battlefield, some will never be the same but throughout it all, from one Great War to the next, family and faith provides the ultimate reminder of what it truly means to be human.'
- The Hoopla
Read more:
http://thehoopla.com.au/gallipoli-revisited/
Interviews
Powered by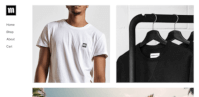 Create your own unique website with customizable templates.