​​From Darwin to Pearl Harbour, Sydney to Papua New Guinea, a compelling story of courage, honour and a great love set against the epic backdrop of the Second World War.

Eighteen-year-old Junie Wallace is a smart girl and, with her two brothers away at war and her third brother just killed in action, she knows there is only one way to save the family farm for her grieving parents. Unfortunately, that solution involves marrying the unscrupulous Ernest, and breaking the heart of the young drover she loves, Michael.
But the war is looming ever closer, and when Pearl Harbour brings the threat of Japanese aggression to Australian shores, the fates of many becomes inextricably interwoven.
From the explosive battles of the Pacific campaign to the desperate fighting in the Papuan New Guinea rainforest; the dancehall gaiety of Sydney's Trocadero to the terror of the Darwin bombings, this epic family saga brings home the importance of mateship and of fighting for what you believe in, even when impossible odds seem stacked against you, even when all seems lost...
Worth Fighting For is a resounding testament to the enduring force of love: a reminder of what can be achieved if you draw on your reserves of courage and listen to the truth in your heart.
---
She searched the skies, wondering what the future really had in store for her; if she would ever find true happiness again, as happy as she'd been at Burning Palms, on a stolen night on the sand, when it was just she, Michael, the great southern lady and the moon.
It seemed hard to believe.​
Watching two planes approach from the west, she thought about the Japanese. They were close now, so close they were bombing the north and said to be moving south. Many thousands of her countrymen were enslaved in prisoner of war camps and she could barely stand the thought of what the future might truly hold. Maybe Michael would be taken too. Maybe he would die. Maybe they all would, she realised, imagining the bombs raining down on this beautiful city.
The two planes were low and they banked west and headed down the Parramatta River, causing the crowd at the party to pause. Then they gasped and pointed in wonder as the Kittyhawks flew towards them, straight under the great arch of the Sydney Harbour Bridge. It was a breath-taking sight as they passed- near enough that the guests could see the airmen wave- and everyone cheered and waved back, boats in the harbour and cars on the streets sounding their horns. In a single rash act, those two American pilots were sending Sydney a message of hope: Whatever Japan threw at them, they weren't about to lie down and take it. This was their way of life too and they would protect it with courage and daring – no matter how many bombs were hurled from above.​
Just then the baby inside her moved for the first time in the slightest of flutters and Junie felt a rush of pure wonder. Tears sprang to her eyes as she rested her hand against her stomach, love infusing her for this little life within. Maybe it was all a divine test and she had to find courage too; courage for this tiny soul and for herself. Because life was unpredictable. Planes flew under bridges and babies moved in response and maybe one day she would find happiness once more – a place of pure contentment.
Perhaps she would even figure out a way to stay there; to hold on to Shangri-La.
​​Maybe.

Book Club Questions:

​1. Did you feel Junie 'had' to marry Ernest?

​2. Should she have told the truth about the baby to Ernest or Michael from the beginning?

​3. In what ways did Marlon's own indigenous heritage affect his behaviour and decisions?

​4. Did you feel Michael made the right choice about the Japanese prisoner at the time?

​5. Was Katie too hard on Junie before she went to New Guinea?

6. Do you think Marlon made the right decision about the expedition?

7. Would you have forgiven Eliza?

​8. Do you think Junie should have gone back into the jungle a second time at they end?

​9. Did you agree with Marlon's pragmatic opinion about choosing realistic goals when it comes to happiness?

​10. What are the multiple themes as suggested by the title?
Powered by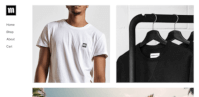 Create your own unique website with customizable templates.