​From a swinging sixties Sydney to the killing fields of Vietnam, an epic story of love, war and forgiveness
The 1960's are beating a fresh pulse of political and cultural upheaval through Sydney but the sheltered life of awkward convent school-girl Poppy Flannery make such changes redundant for her. But that doesn't stop her from longing to join in, especially if that means spending time with the popular boy she secretly loves, Ben Williamson. So when the opportunity for a dream escape to Surfers Paradise arrives, Poppy and her twin sister Rosemary seize it, and find themselves in the midst of the swinging sixties at last.
Rosemary embraces their secret new life with a vengeance, discovering drugs, boys and radical politics in a haze of parties, music festivals and protest marches. But such freedom is stolen when Rosemary's great love Angus, along with Ben, are sent to Vietnam.
Soon a war fought thousands of kilometres away will arrive on the twins' door in the form of orphaned refugee, Thuy. As many more victims begin to appear, including shattered versions of Australian soldiers, they must decide how far they will go for the men they adore, and ask themselves whether love really is all that you need.


'War Flower by Aussie author Mary-Anne O'Connor was utterly, heartbreakingly brilliant! Written with compassion, understanding, love and caring, the author has blended the facts of a horrific war with a heart-warming fiction to make War Flower a "real" story. I don't recall reading a novel about the Vietnam War before now and I thoroughly enjoyed it – and most highly recommend it' - Brenda, Netgalley​

'Historical fiction can be profoundly affecting; it encourages us to relive events within the confines and haze of nostalgia, offering enough factual detail to reawaken our memories of what happened. In the hands of a good writer, it can be a very powerful document. War Flower, by Mary-Anne O'Connor, is a very powerful document.' - Starts At Sixty
---
Book Club Questions:

1. How much affect do you think the twins upbringing had on their later lives?
2. How much affect do you think Ben's family expectations had on him throughout?
3. Why do you think Poppy and Rosemary made different choices when it came to taking drugs?
4. Do you think Angus made the right choice in accepting the draft?
5. Why do you think Spike really went to war?
6. What was it about Thuy that helped her not only survive but carry others?
​7. What insights did Ben's artworks reveal about the psyche of returned soldiers from Vietnam?
8. How much blame should Ben have been assigned for the White Room incident and would you have forgiven him if you were Poppy?
9. Who did you want Angus to end up with and why?
10. In what ways has War Flower impacted your views on the Vietnam War?

Read why War Flower was chosen as Book of the Week at Better Reading:
Behind the Story
War Flower is a work of fiction but I did have real life inspiration, starting with my neighbour, Thuy Simpson.
​Thuy is strong; possibly one of the strongest women I have ever met. She is also my very first Vietnamese friend, and what a wonderful, supportive one she is. Traces of Thuy can be found in her namesake character: her determination, her strength, her loyalty to the man she loves, (her husband Paul), her great compassion for others, her dignity. Thuy told me the story of her family's migration from Vietnam- made possible by the sale of a ruby necklace, their only possession of value. She gave insights into what would be hard for a refugee coming into Australia, how our country would seem from their eyes: clean, abundant, overwhelming.
I'm very grateful to her for lending her insights to inform my novel and I hope that this book sheds light on, and raises compassion for, the Vietnamese people themselves during the Vietnam War.
My extensive research covered a range of mediums but by far the greatest resource were the Vietnam Vets themselves, brave men who've shared their stories with the public so freely and who've helped me understand the realities of modern warfare and the depth of struggle they faced back home. I've done my best to be true to their history and share some of their uniquely Australian tale with the world. To try to right a little of those many, terrible wrongs.
​
There was also influence from those wonderful advocates of peace who marched and protested to force an ending to the Vietnam War, who taught the world the true value of people power. May we continue to uphold the ideology you expounded: that silence is condonement and to always stand up for what is right.
​'...an attention grabbing story. Ms O'Connor's third book is heartfelt and full of controversial moments.'
​-Talking Books


​His last words came back then and she closed her eyes against them. I got your letter. It seemed the truths she'd let exist on paper had grown and taken flight – all the way to Duntroon. Rosemary had defended her action in sending it by saying they needed to be heard, those honest sentences. Those raw, heartfelt blurts. Only written confessions have an especially terrible power. I read it every day.
She opened her eyes then and let out a small gasp. A wallaby had appeared nearby, his soft fur holding traces of snow, and she found herself actually smiling as she glimpsed a second, smaller one hop slowly towards him. They made gentle progress, finding long stalks in the thick, white blanket, leaving carved tracks behind. How magical nature can be when it simply exists, she observed. When nothing unnatural disturbs it; no duty, no rules. No man-made complications bringing violence. Causing wars.
When there was no reason to sit on a boulder with a broken heart, knowing those human rules were keeping the man you loved at war with himself.
With no way to find his way home.
---
Powered by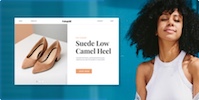 Create your own unique website with customizable templates.